Having trouble with the digital edition? No worries, we're here to help!
Here is how to view the digital edition: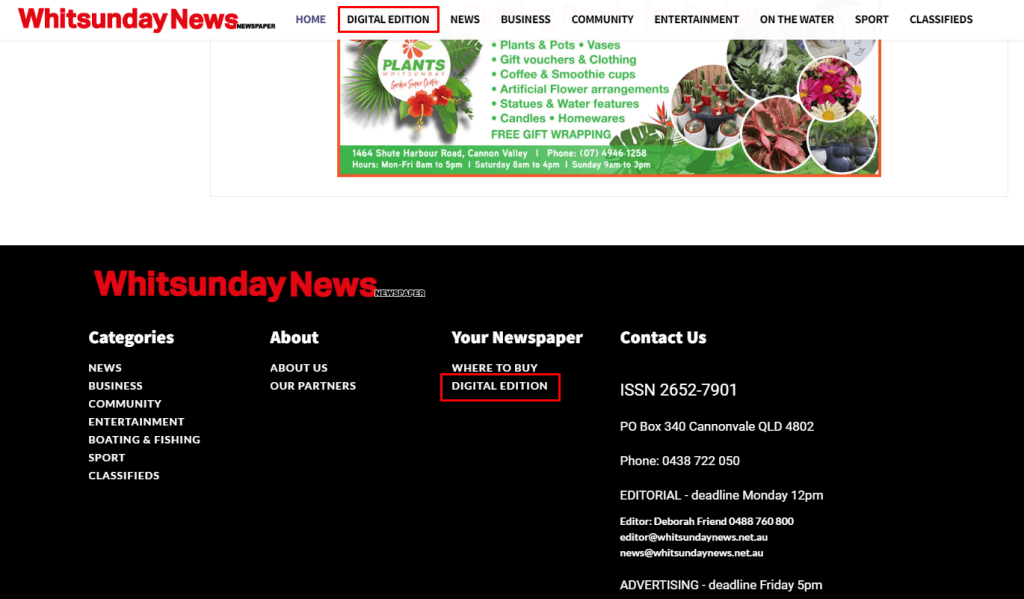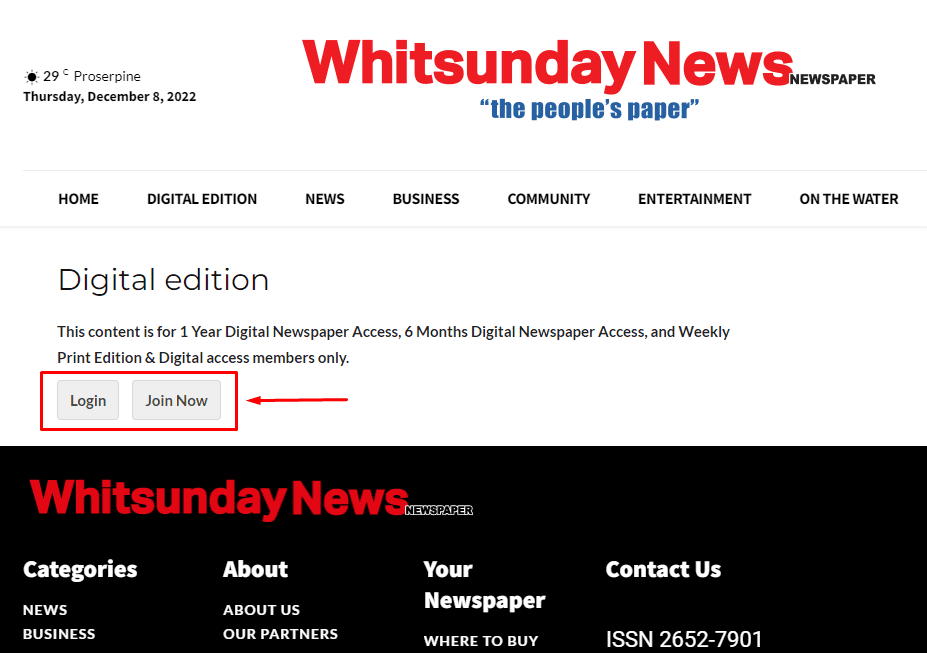 Step 2.
If you haven't yet subscribed, click to register.
When registered, log in here with your username and password.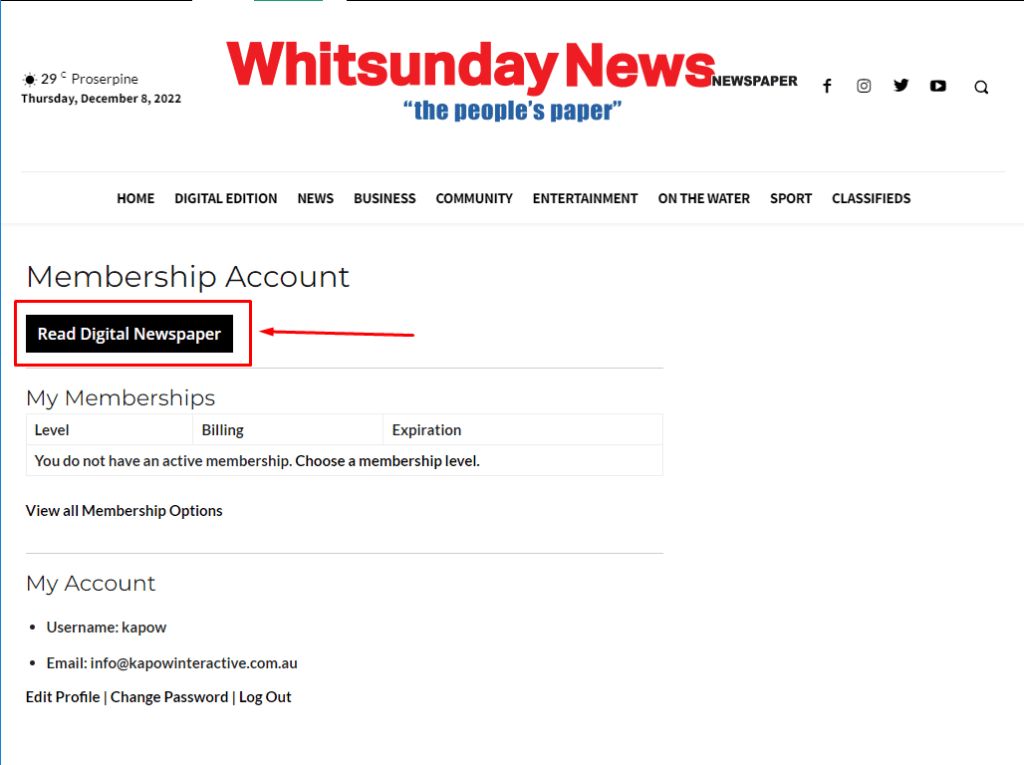 Step 3.
You are now redirected to a page showing your subscription information and account details.
At the top of this page is a black button "Read Digital Newspaper". Click this to view the digital newspaper.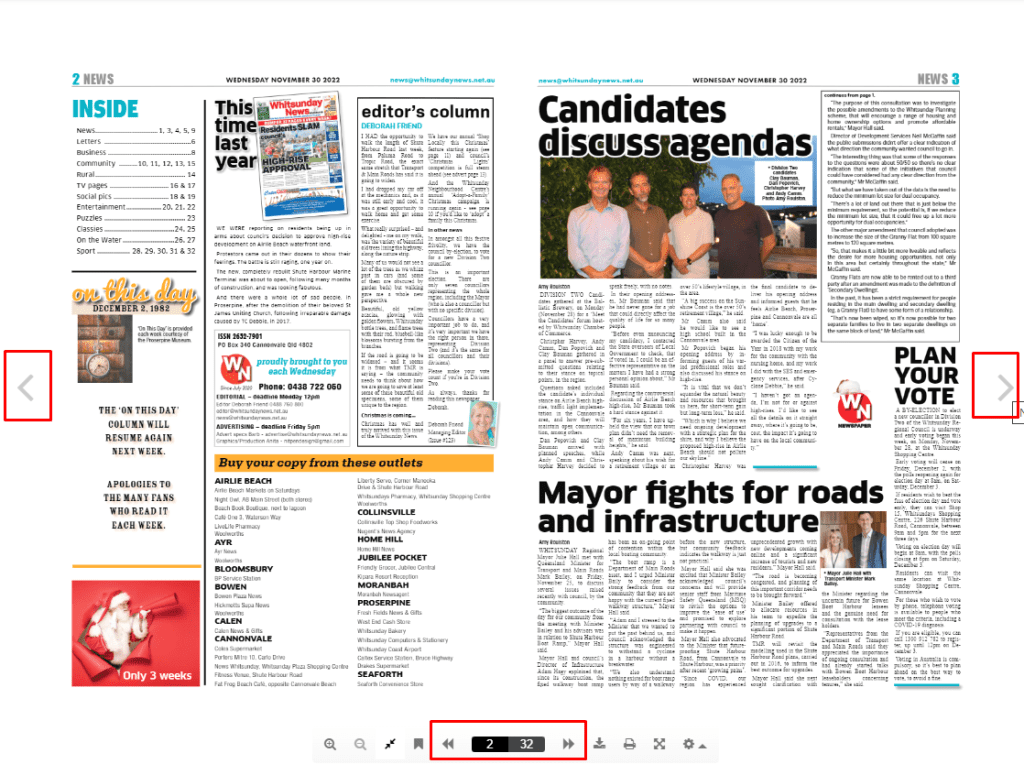 Step 4.
The most recent edition will be visible as a flip book at the top of the page. Click the arrows to flip pages.
Previous editions are available if you scroll further down the page.
Still having trouble?
Send us an email at news@whitsundaynews.net.au and we'll do our best to help you out.
Please give us as much detail as you can about what is going on.