THE WHITSUNDAYS Arts Festival is becoming one of the region's biggest annual events and, this year, it takes place from September 17 to 30, 2022.
The festival is 'reimagined' in 2022 and a wide range of different events and activities will take place in multiple venues, with the overarching theme being 'memories'.
There are lots of exciting new events this year including a song writer's residency and workshops; three art installations with artists-in residence; workshops for all ages; the 2022 Whitsundays Arts Prize Exhibition; sculpture, music, performance, film and so much more.
"Part of our vision for the Whitsundays Arts Festival is fostering young and emerging artists and offering a platform to encourage and advocate for their work," festival president Jess Begun said.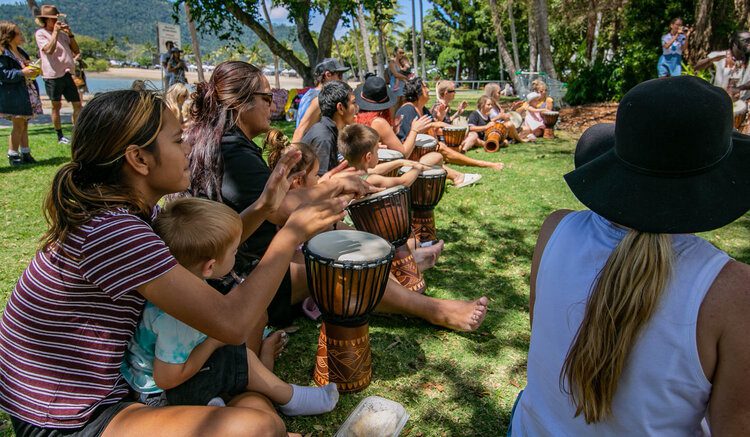 This one's for the artists
Are you an artist with a passion for creativity and self-expression? Or perhaps you're raising an artistic child?
The Whitsundays Art Prize Exhibition entry deadline is looming (August 1, 2022) with the winning artworks from each category set to go on display at Coral Sea Marina Resort, from September 23 to 30.
There is also the 'Junior Whitsundays Art Exhibition,' a great opportunity for talented tots, and creative kids aged 5-15 years. This is an unmissable chance to develop their passion for creating.
The 'Junior Whitsundays Art Exhibition' is being run in conjunction with Smart Arts, to encourage the development of upcoming artists in the region.
It is an opportunity for young artists to exhibit their artwork at the Smart Arts Gallery from, September 17 to 18, and win one of the exhibition prizes.
There are six different prize categories ranging from $50 to $200.
Budding artists can sell their artworks through the exhibition and can enter up to four works. Visitors to the gallery will be able to vote for their favourite in the 'People's Choice' Award.
For the adults, there's the Whitsundays Art Prize Exhibition, with $11,000 in cash awards.
So what are you waiting for?
There's still time to enter something and build awareness around your special skill or artistic talent.
Whitsundays Art Prize Exhibition judge Tracy Cooper Lavery, who is director of Gallery & Visual Arts, at Home of the Arts, said:
"Art Prizes, both big and small, are a fantastic opportunity not only to introduce your work to a larger audience but perhaps win an award or sell an artwork in the process."
Panellists Mary Ann Santin and Kate O'Hara suggest keeping the 'Artist Statement' section in the entry form simple and ensure that it addresses the theme 'Memories' and how this is reflected in the submitted work. Still a little unsure how to proceed? Flying Arts Alliance has a number of resources for artists including a 'How To Write An Artist Statement' guide. Or email info@whitsundaysartsfestival.org.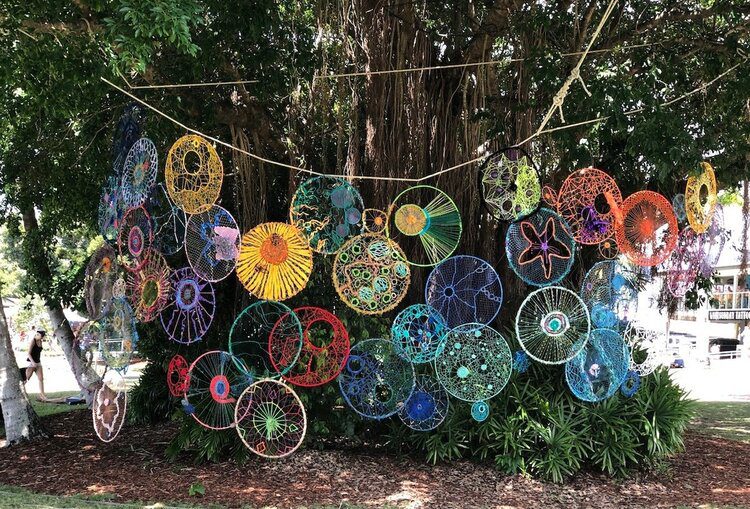 Friend of the Festival
Festival members are a valued partner as organisers strive to create a sustainable and supportive environment for artists, makers, and lovers of the arts everywhere.
Membership supports the festival's commitment to regional artists, both professional and emerging, in all fields of art and performance.
Annual membership is a great way to not only support the festival but also access special offers and discounts on ticketed events, workshops and festival merchandise,
You also receive your very own festival tee-shirt.
For more information about the Whitsundays Arts Festival visit www.whitsundaysartsfestival.org.